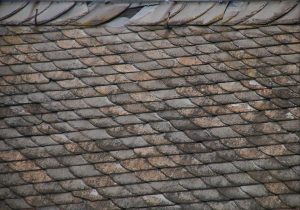 Property maintenance can be a costly expenditure for homeowners. Problems can arise unexpectedly and depending on how serious the situation is, a solution will be needed.
There are many alternatives for repairing a roof, but saving money may cost you money in the long-term.
Flat roofs for garages, sheds and extensions can be prone to leaks or further damage if not repaired.
However, these types of repairs may not be as expensive as you think.
If you are having problems with your industrial or commercial roof, you may want to consider maintenance or roof repair.
This involves replacing gutters or repairing leakages.
What Causes Roof Damage?
There are numerous factors that can cause roof damage, some that may be beyond your control.
It's always important to be aware of what causes roof damage so that you can prevent them damaging your roof again in the future.
Weather/Climate. The UK is prone to unpredictable weather changes. Heavy rain and cold temperatures can affect the integrity of your roof's structure. Ensure drains are correctly installed and unblocked so the flow of water doesn't remain on your roof.

Deterioration. Unfortunately, roofs aren't made to last forever. Roofs need to be upgraded or replaced over time. Depending on the materials used and when the roof was put in place, it may be worth looking into replacing your roof entirely to ensure maintenance costs don't rise in the future.
Poor Installation. Roofs are a vital part of your home, and cheap or poor installations will inevitably drive up costs in the future. Make sure that your roof is protected under warranty and installed correctly to ensure no leaks occur in the near future.
How Can I Fix My Roof?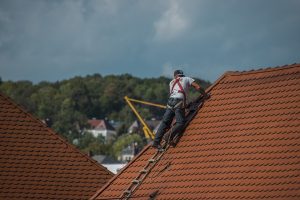 There may be many cost-efficient, short term fixes in repairing leaks in your roof, but for a long-term fix, EPDM Rubber Roofing Adhesives and sealants is a viable solution.
These fixes are designed to resist extreme, unpredictable weather. More about roof repairs.
They are versatile in bonding membranes onto vertical and horizontal roofs.
It's our recommendation to fix leaks in your roof, and prevent leaks from forming in the future.
New roofs also benefit the value of your home.