Over the past 7 years we have held multiple award ceremonies to commend those who have brought innovative ideas to the property industry.
Our awards include:
Most innovative marketing strategy
Innovative ways of reach the community
Innovative strategy planning
Our entry nominations have unfortunately closed however click here top find some open entries.
AT THE COVETED ESTATE AGENCY OF THE YEAR AWARDS 2006
Housing  Innovation SCOOPS AWARD AT THE COVETED ESTATE AGENCY OF THE YEAR AWARDS 2018
Housing  Innovation is delighted to announce it has won the bronze award in the Best Small Estate Agency category at the 2006 Estate Agency of the Year Awards, the most prestigious event in the estate agency calendar. The country?s best estate agencies were announced on Friday 24th November, in a glittering awards ceremony hosted by popular television personality, Penny Smith at The Brewery in London, EC1.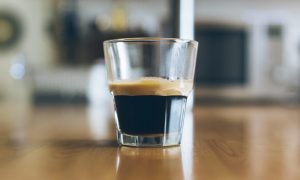 Organised by Estate Agency Events and supported by The National Association of Estate Agents, the awards were established to champion high standards, innovation and best practice among estate agents of all sizes. The award for Best Small Estate Agency is open to companies throughout the UK with one to three offices, and the winner had to best demonstrate professional high quality and ethical service standards, imaginative marketing and a dominant share of the local property market.
The judges, comprising a group of leading property experts, were impressed by the quality of Housing  Innovation's submission. The Judges Report stated: Founded in 1997 this is a one-office estate agency with a firm grip on the local marketplace. In terms of productivity per square foot of office space, it would be surprising if there is another estate agency office in the UK as successful as this one, as they generate a spectacular level of business from only 390 or so square feet of office space. Within their tiny office their fifteen staff hot-desk, sitting shoulder-to-shoulder and creating a cacophony of sound and a buzz that many much larger estate agencies would envy. The judges hold Housing  Innovation out to be a beacon to small one-office estate agencies everywhere: they are a great example of what can be achieved through total dedication to extraordinary customer service standards.
The ceremony comprised part of the fourth annual. Revolutionary Estate Agency? seminars; a series of presentations by leading figures from the property and estate agency industry in the morning, followed by a gala luncheon and the awards presentation in the afternoon.